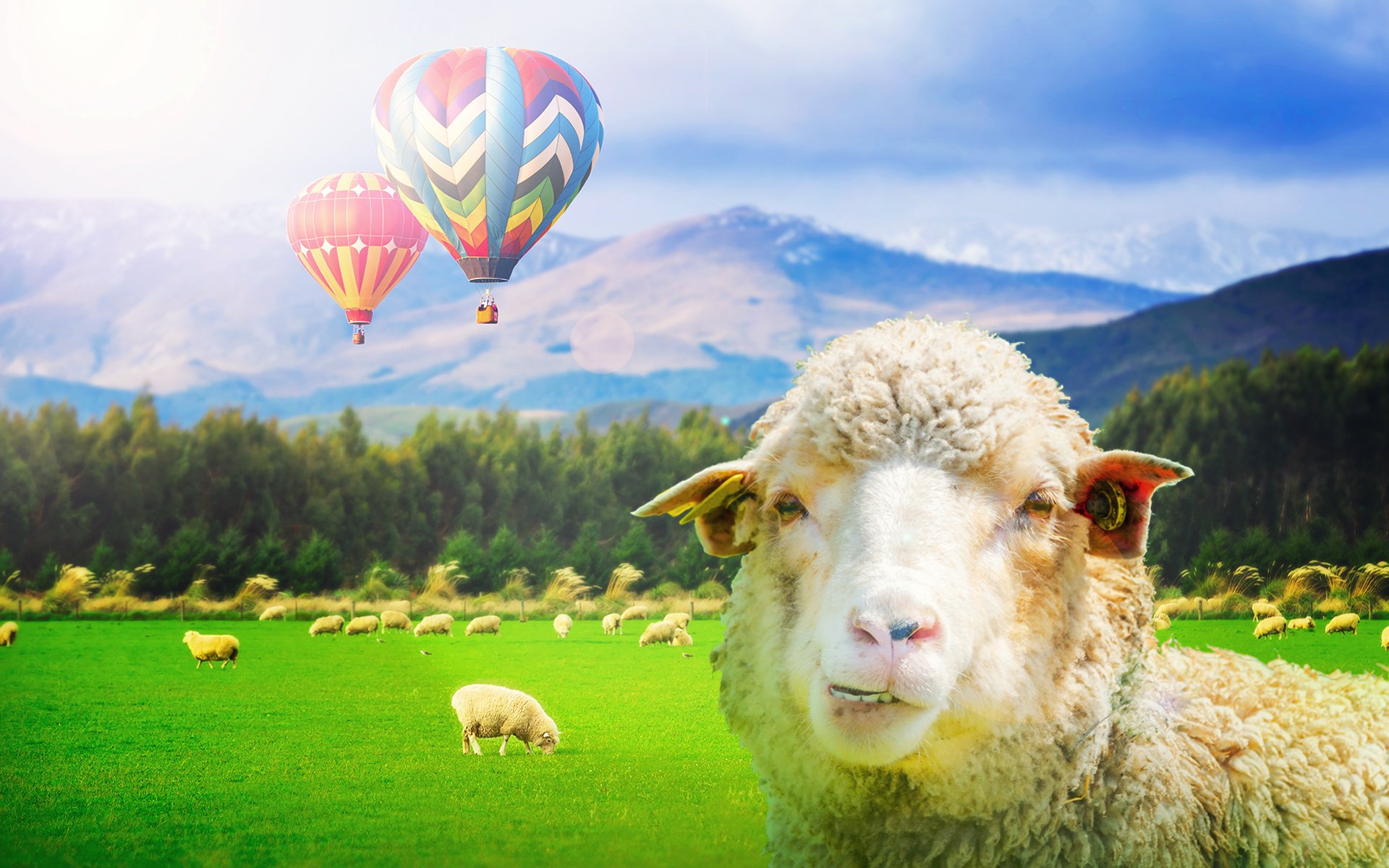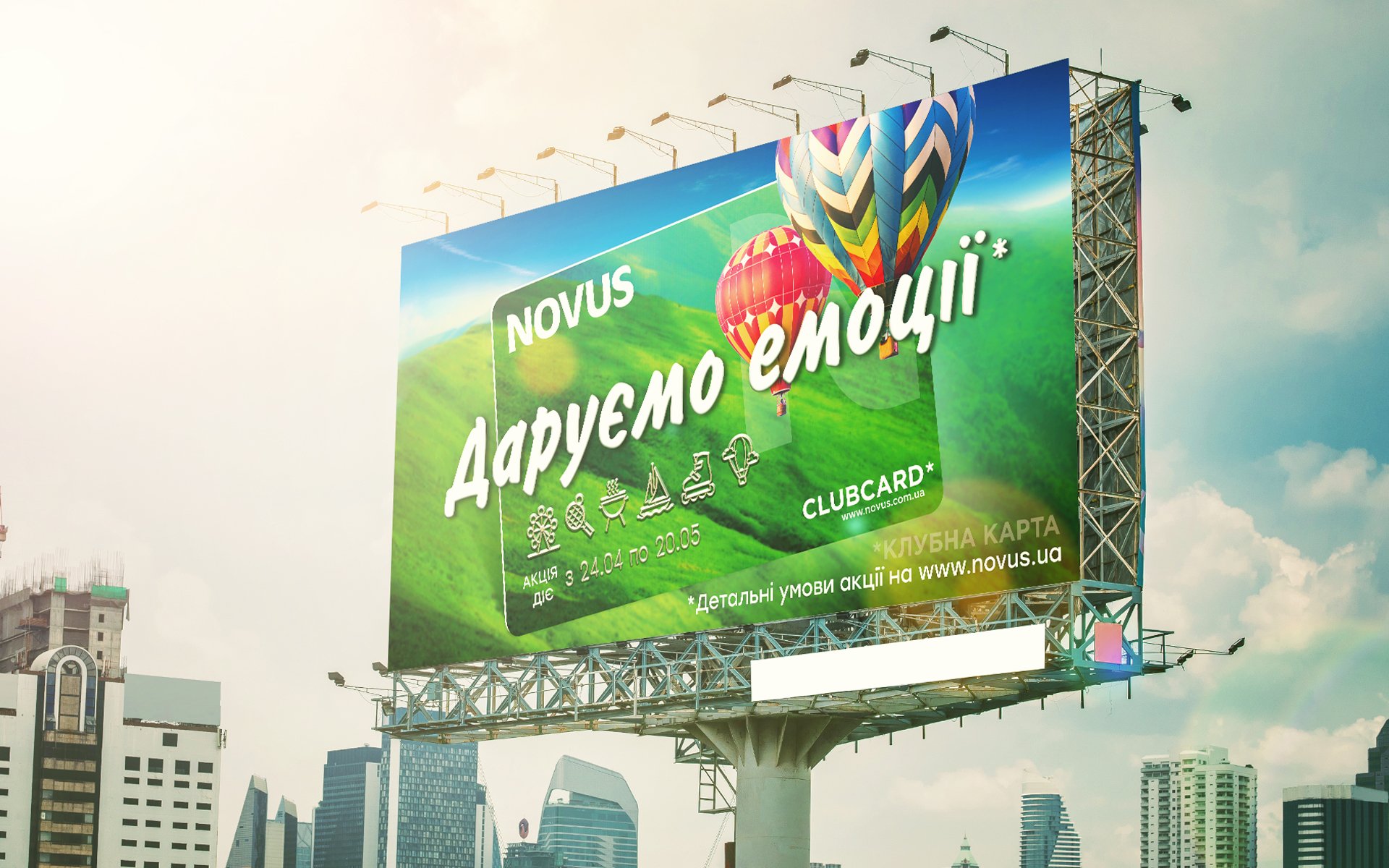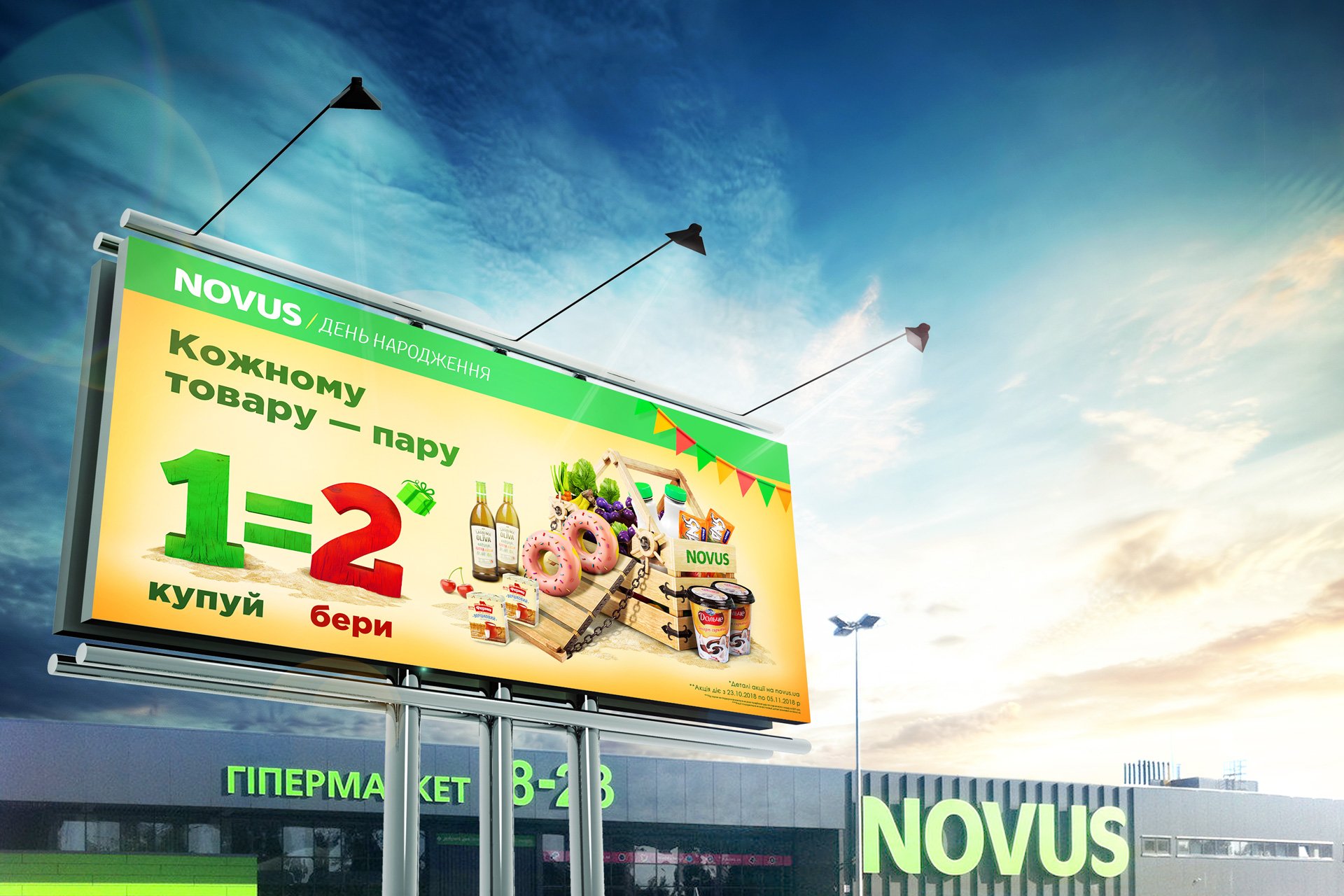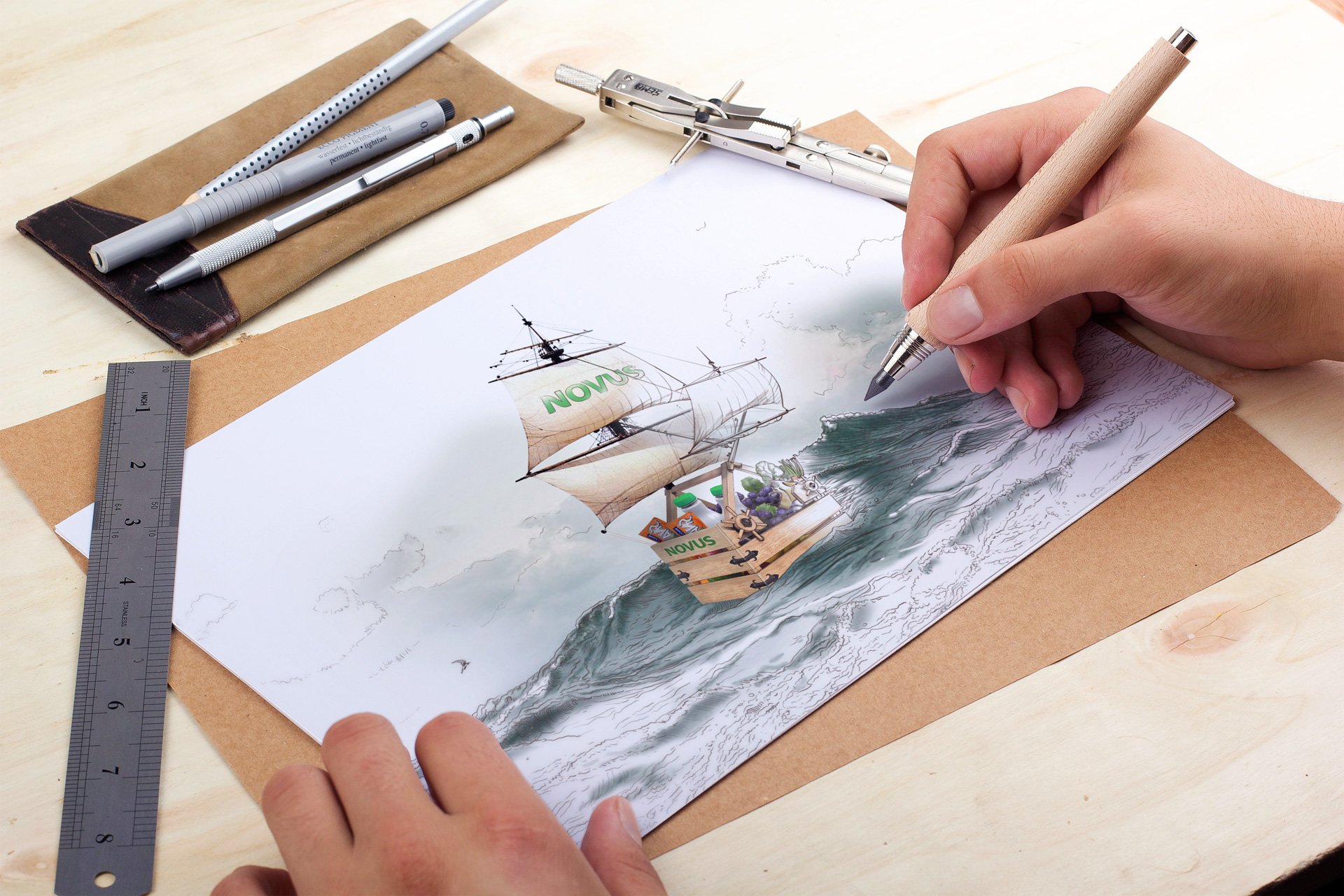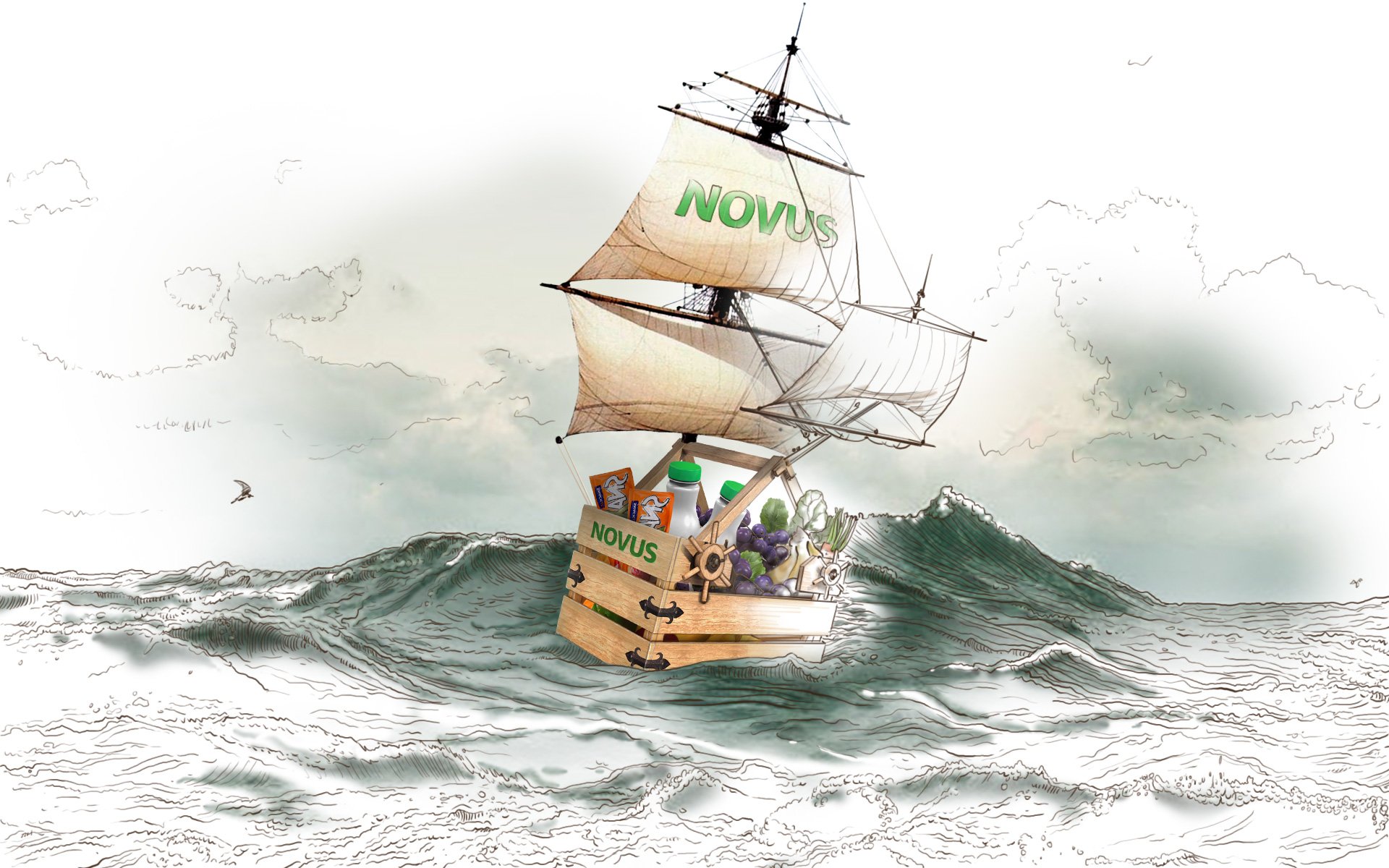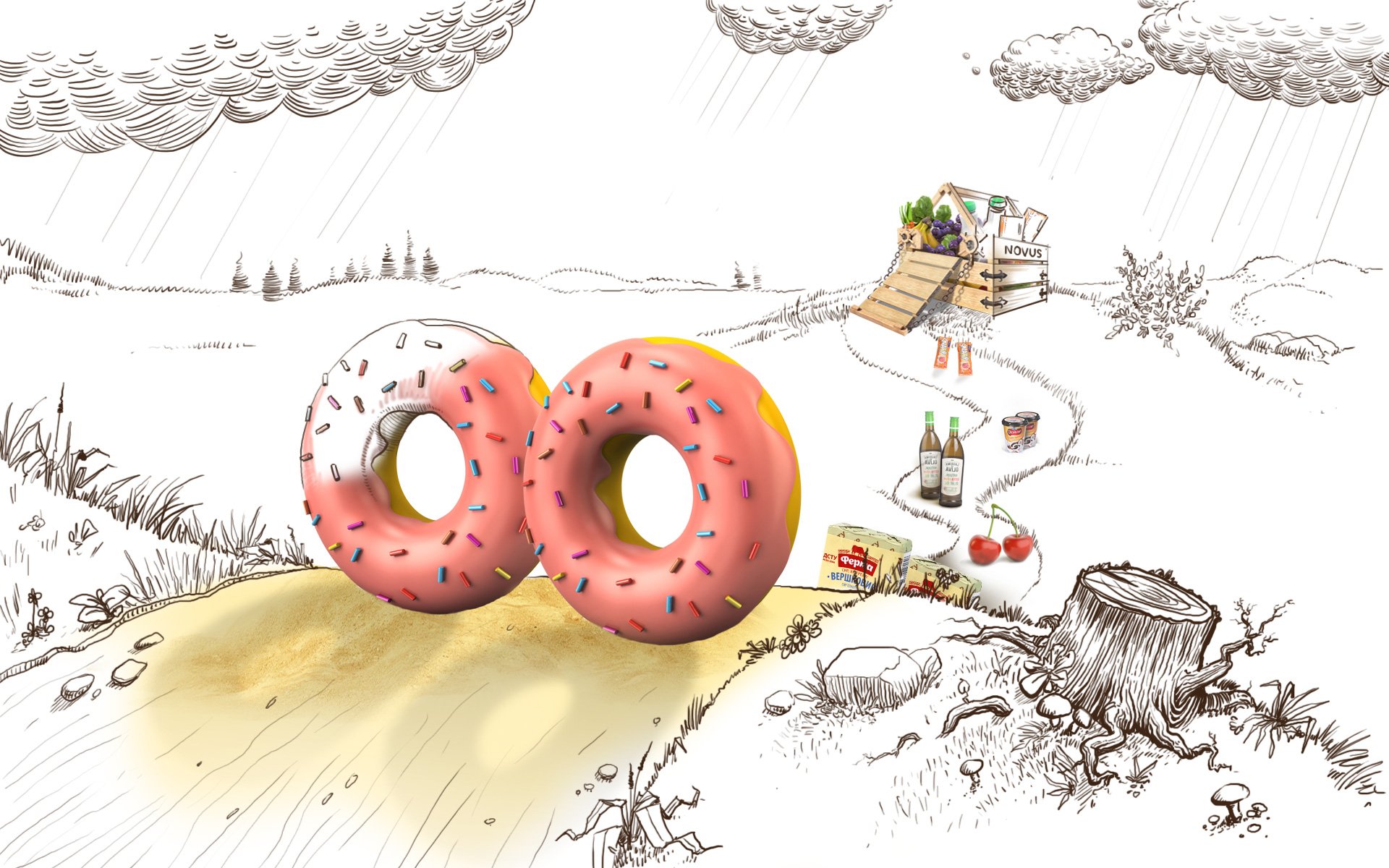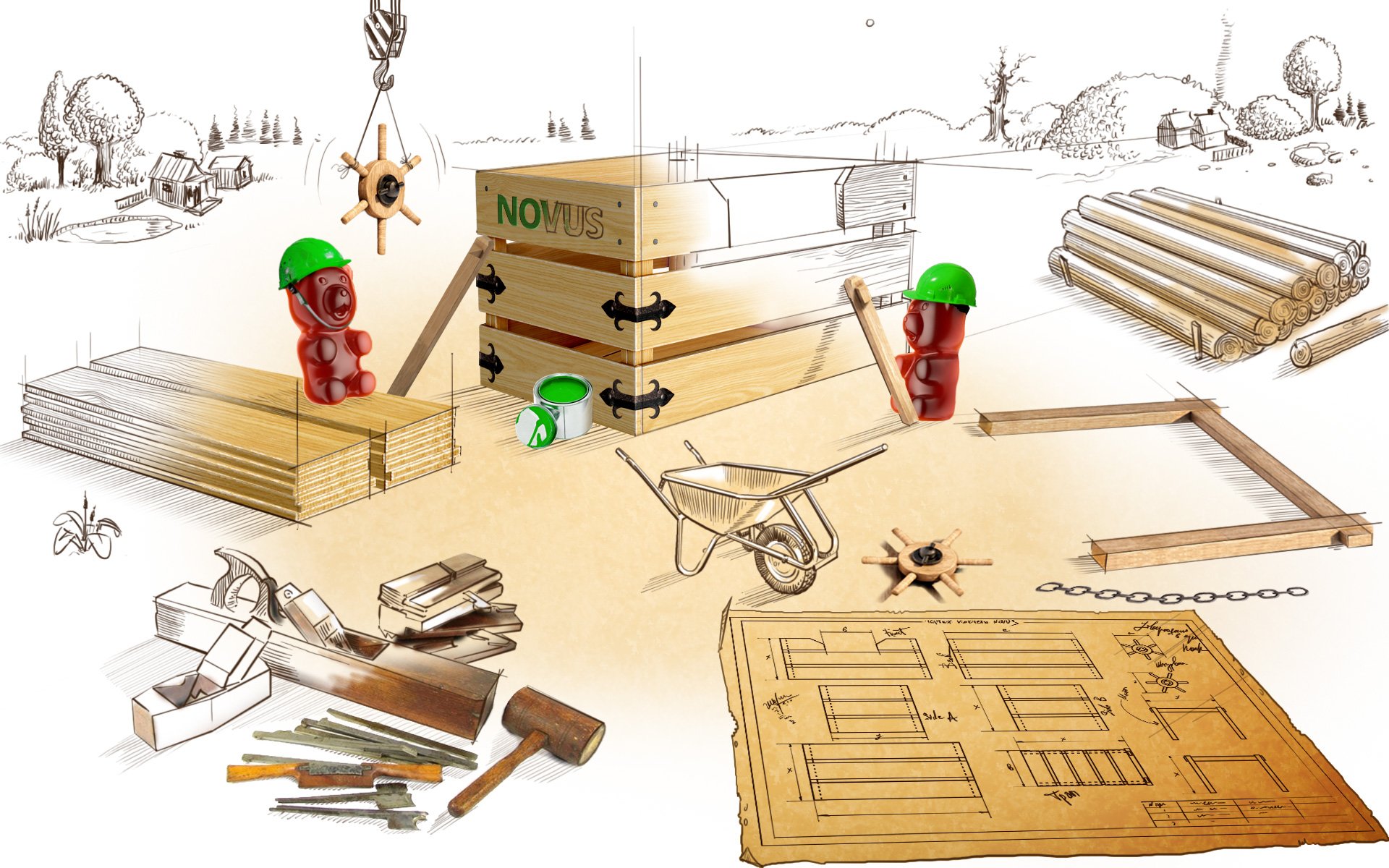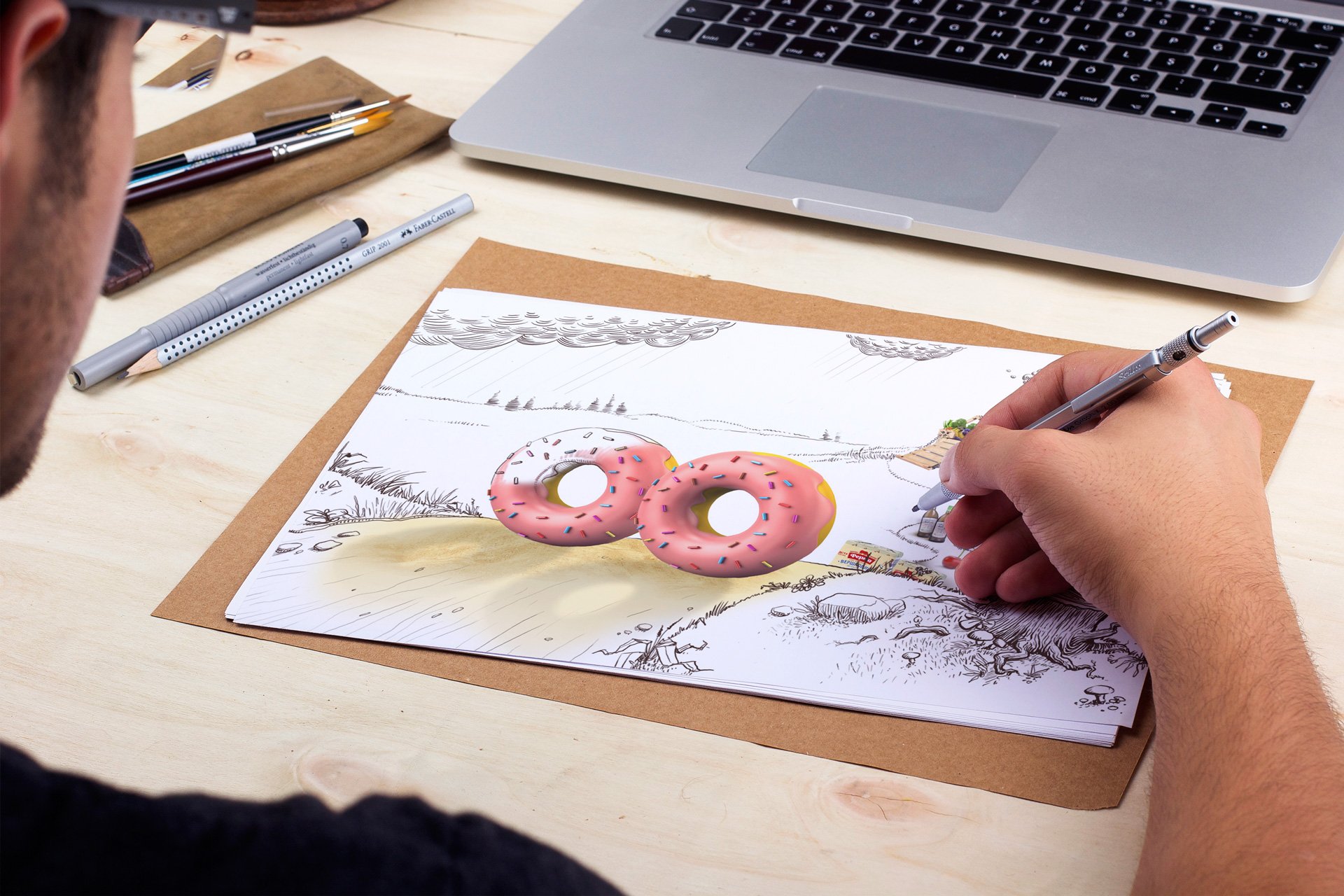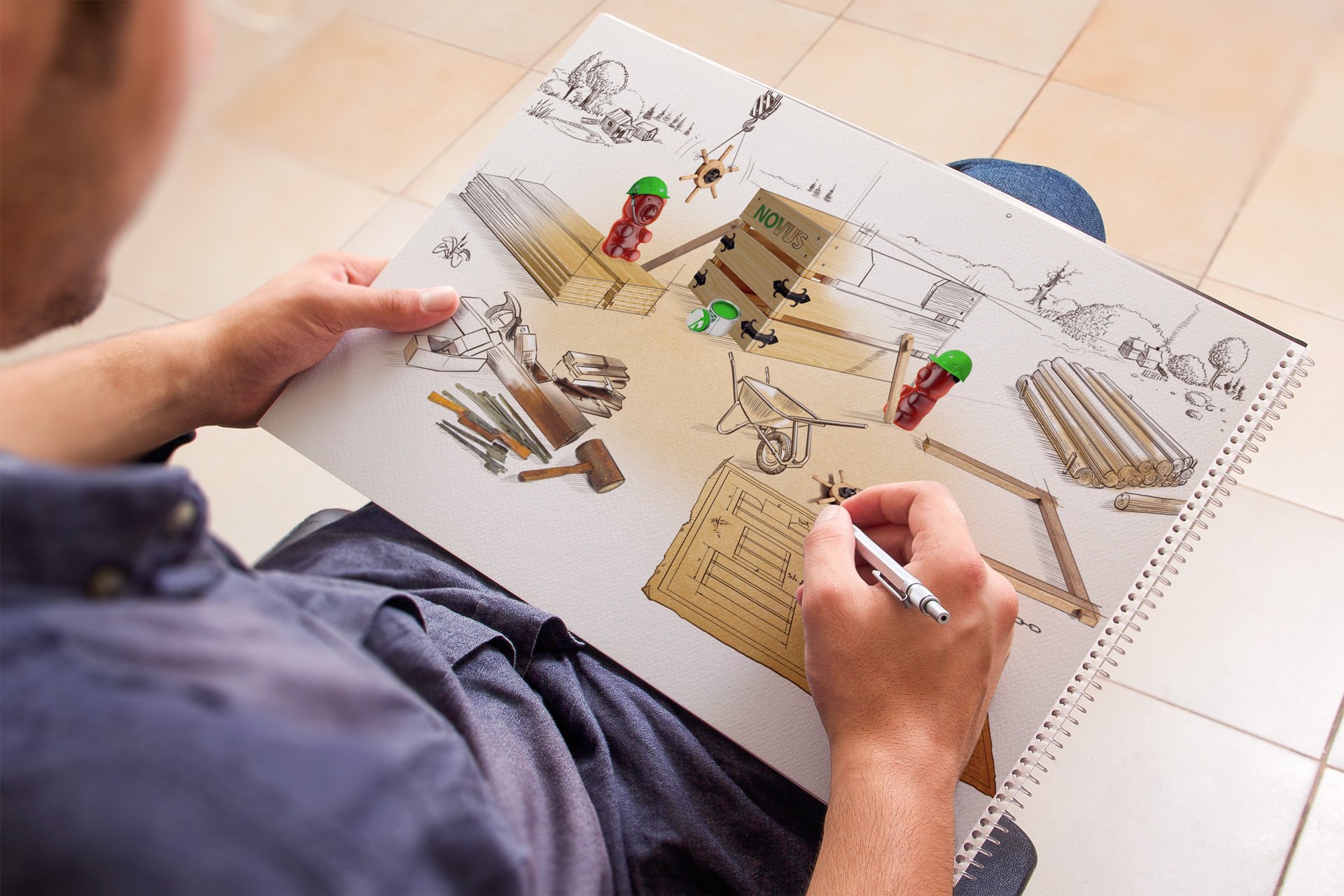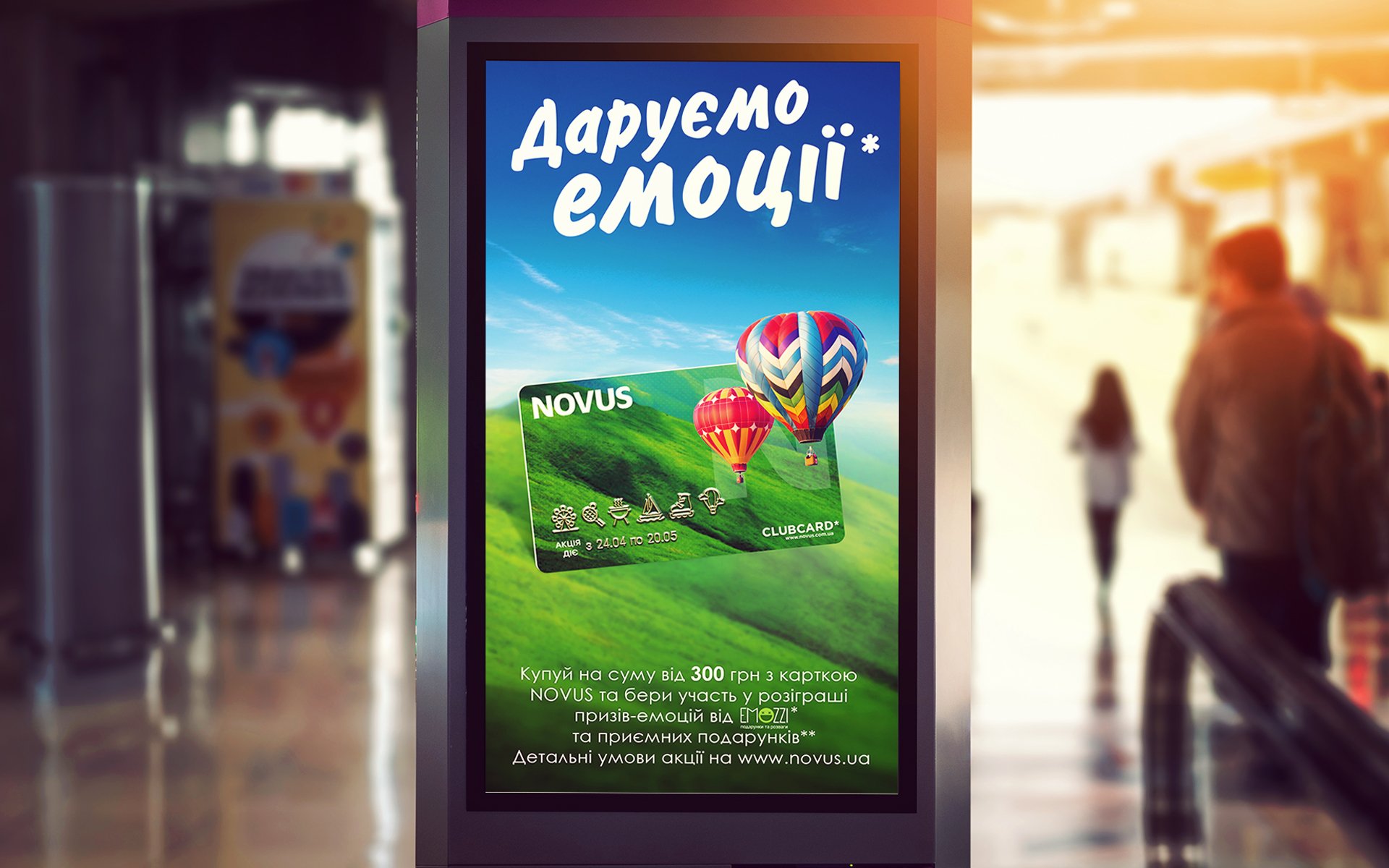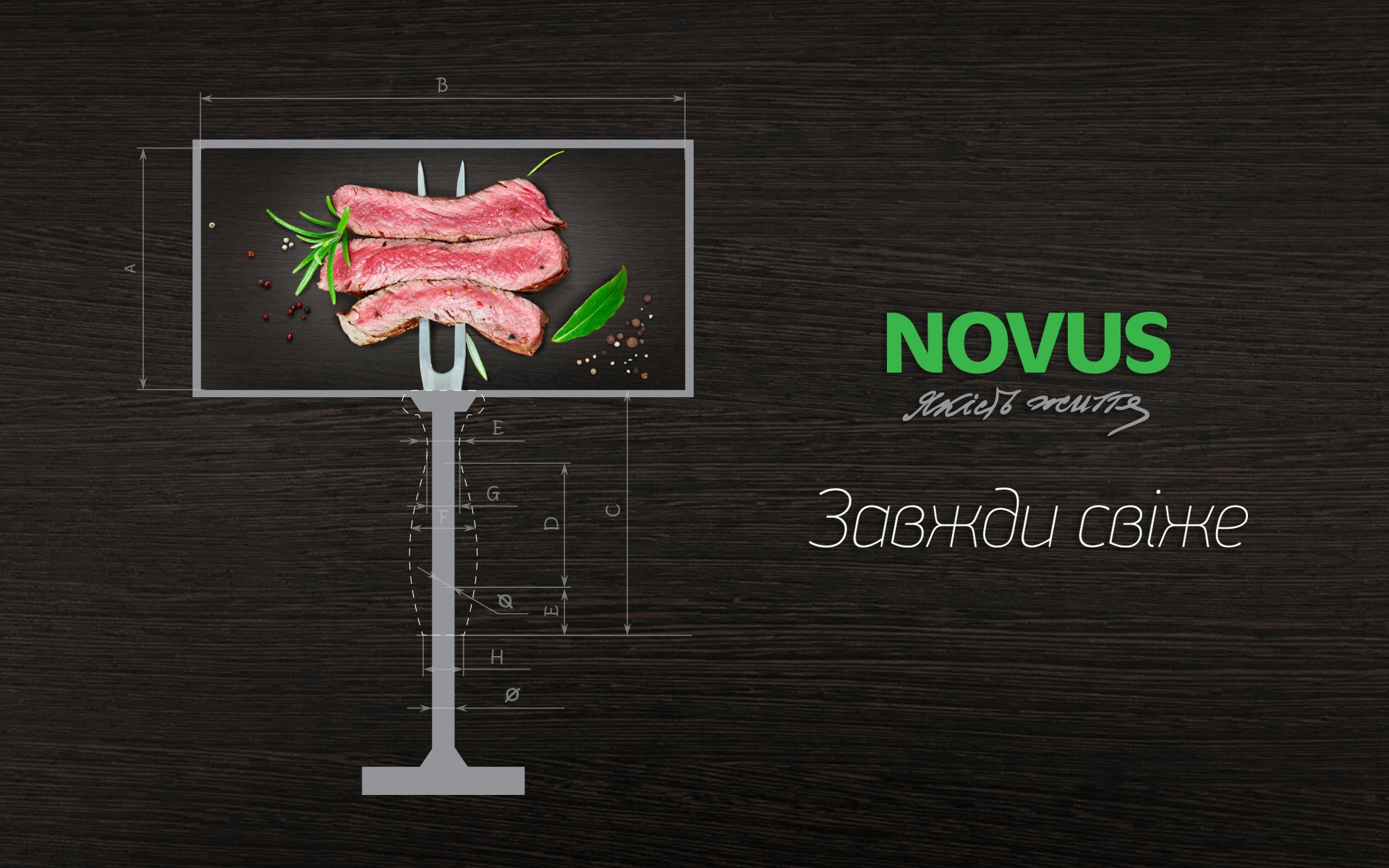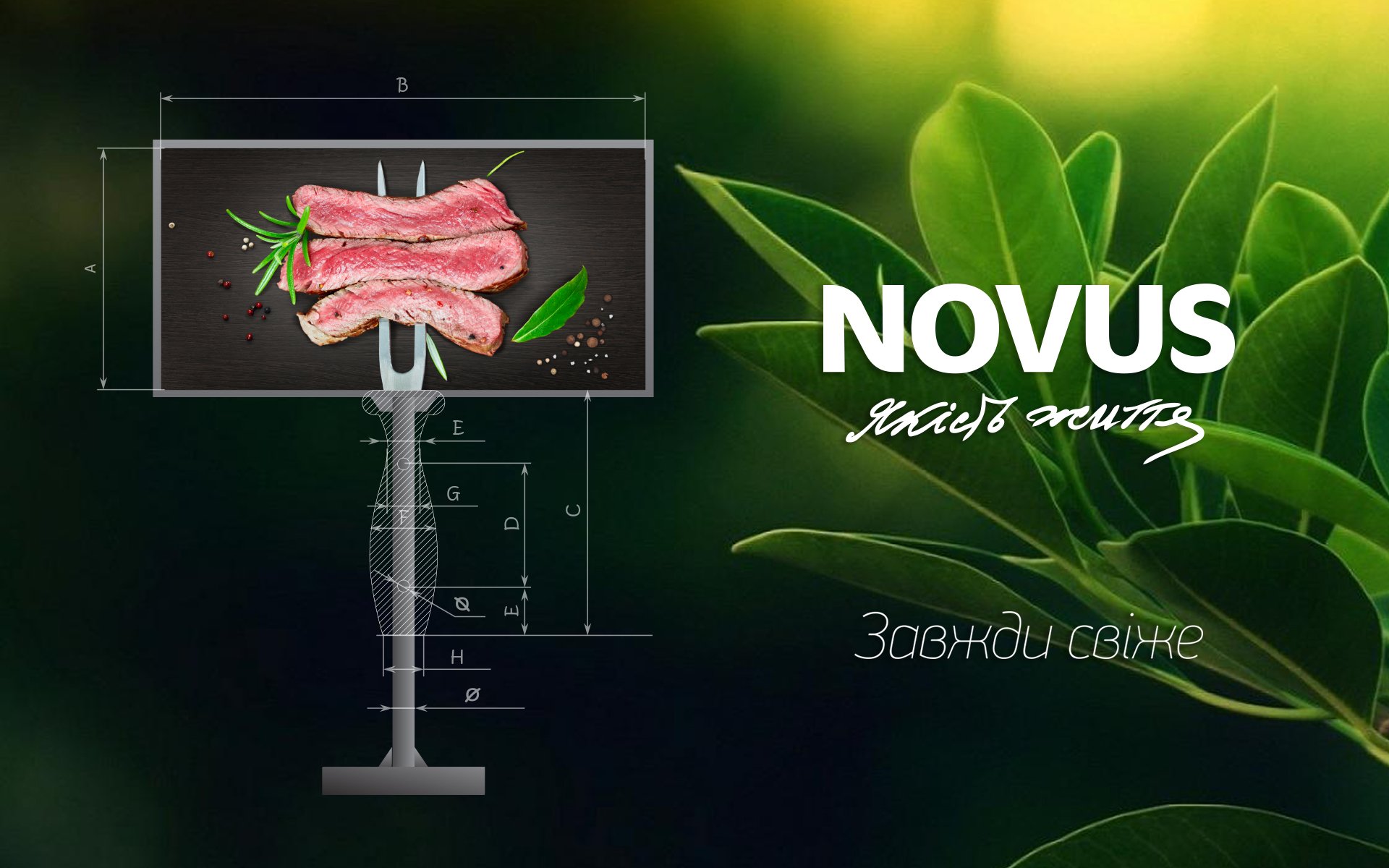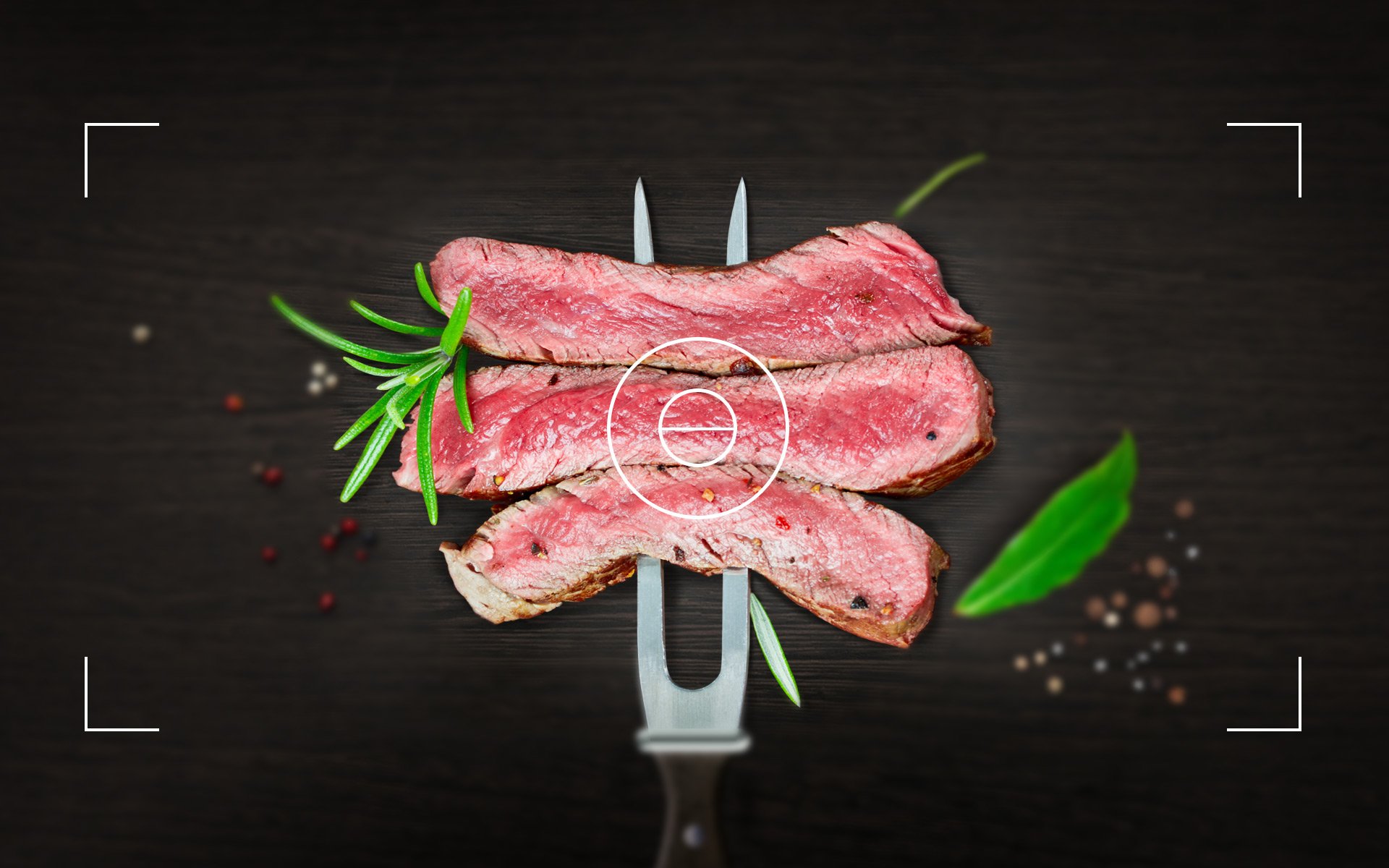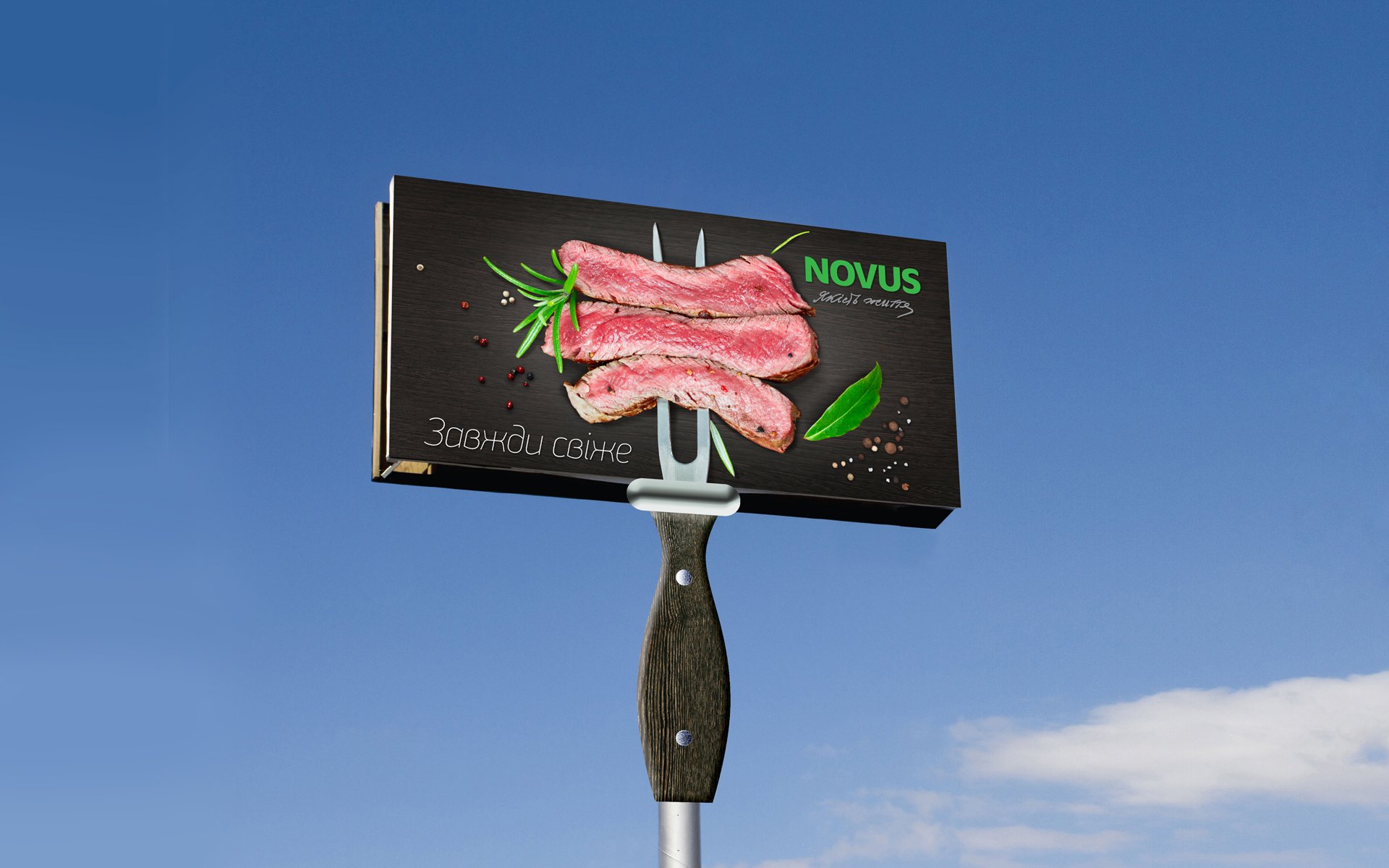 Retail is like a taste
Series of advertising campaigns for Novus network. We especially remembered «fork-board», that we could realize, and create really interesting out-door solution in this way.
Wow-effect creating in retail advertising. By the time of advertising campaign launching the activity of retailers has achieved the maximum. More than 50% of surfaces were separated by the main markets of market. Accordingly, it was very hard to break through informational noise.
In the midst of barbeque season the board, image on what went beyond standard construction, has appeared on the streets of Kyiv.
«RTM-Ukraine» has effectively got over constructs development and placement on the constructions.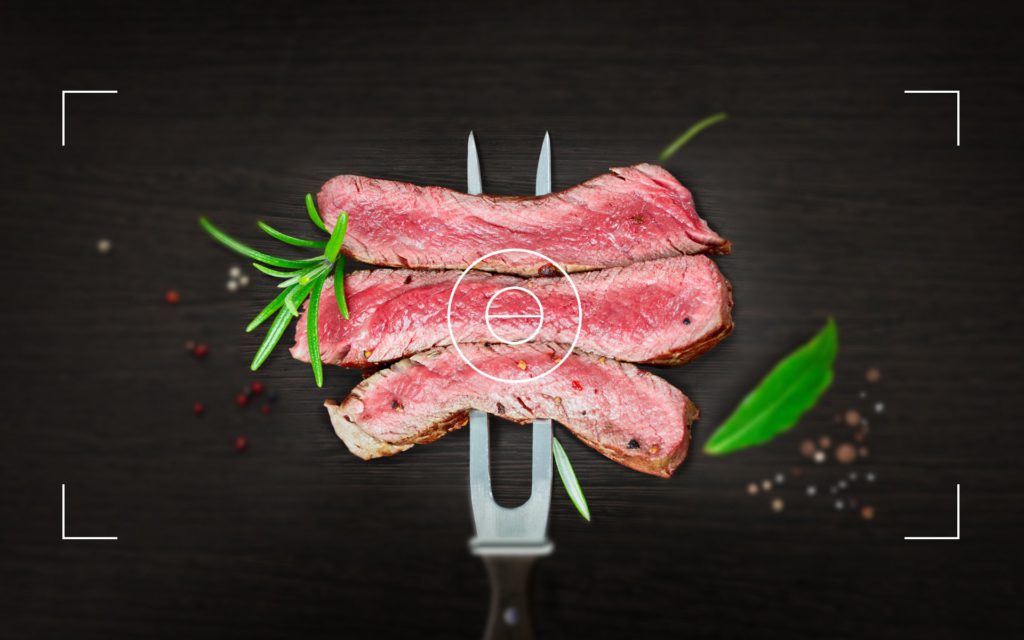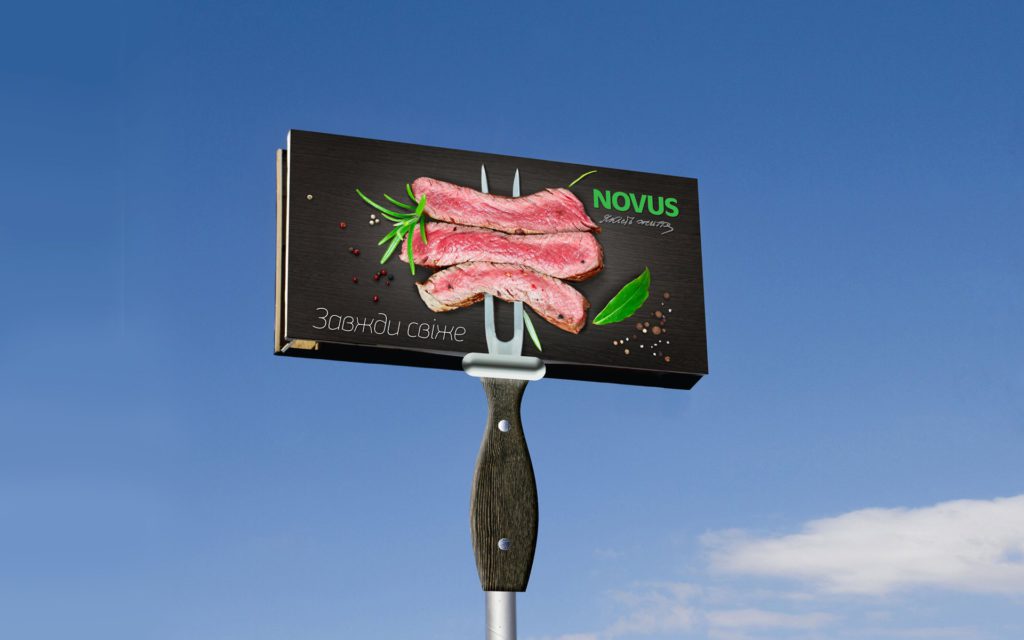 One solution, that is more interesting, was creating by the company a pair for every presented products. In search of visual interpretation of the situation agency delicately played up canonical script, in which animals, who gathered by the recommendation of competent person, went out to the ark to benefit for new humanity.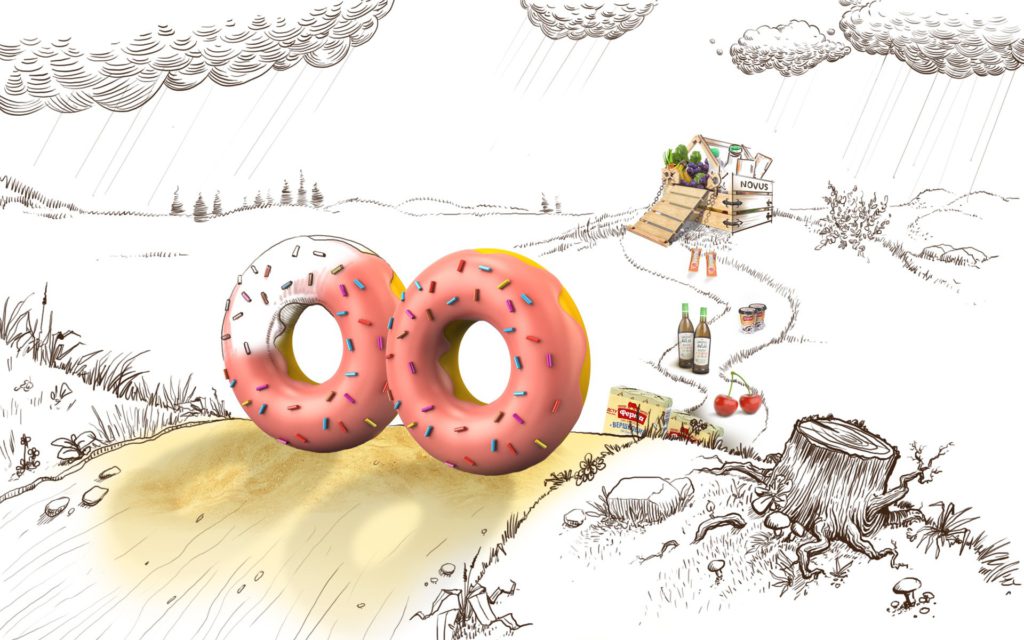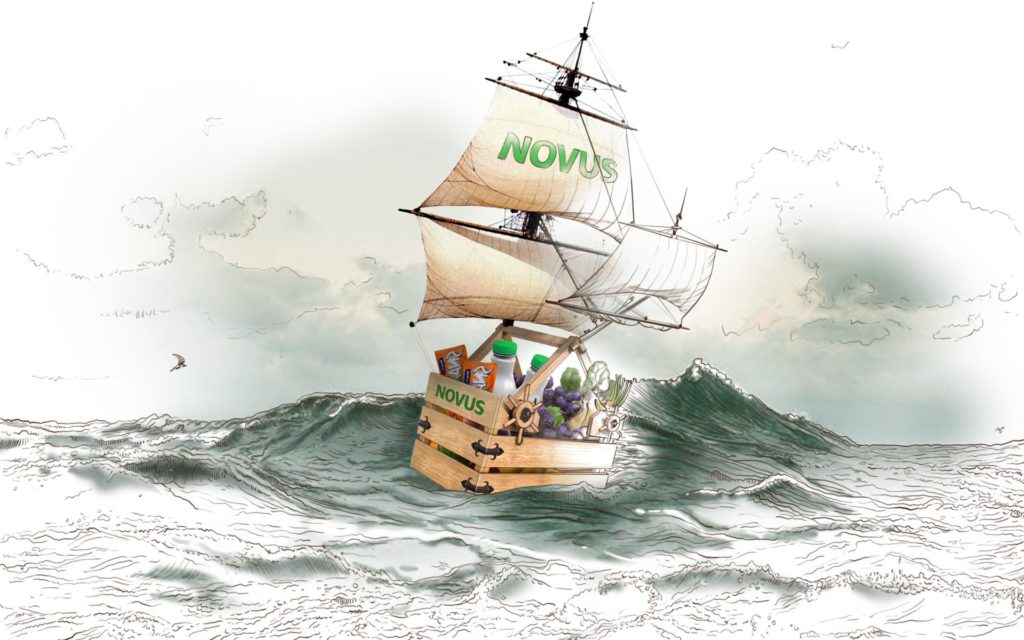 That is why Novus Так і Novus, saying from the advertising board — «Pair for every product» — knows exactly, that it will be much more advantage from pair of products. Twice, at least!