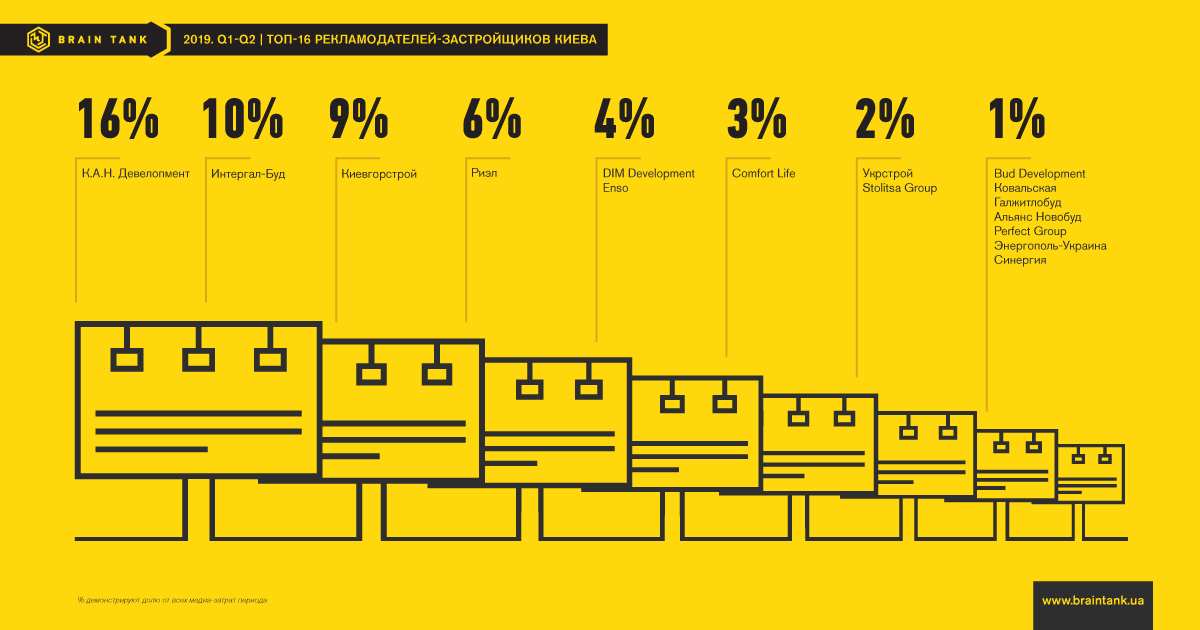 $ 1.5 million a month
Marketing communication agency Brain Tank has analyzed the developers' costs for their real estate advertisement in Kyiv since the beginning of 2019. As it turned out that developers spend $ 1.5 million a month.
Traditionally, the "most generous" advertiser was the company KAN Development spending 15% to 20% of all market money. Half of the industry's media budget is spent by KAN and just 6 developers: Intergal-Bud, Kyivmiskbud, Riel, DIM Development, and Enso.
Still, we have noted the TOP16 advertisers who buy the lion's share of media pressure at a potential buyer.
At the same time, if you look at the media type placement distribution, it becomes obvious that advertisers are skewing in favor of external carriers (62% of all investments), with a trend of shifting in favor of digital (22% compared to 19% in the previous year). This kind of media mix is ​​not about the most effective conversion of the outhouse but about developers' habit of seeing their name on city boards.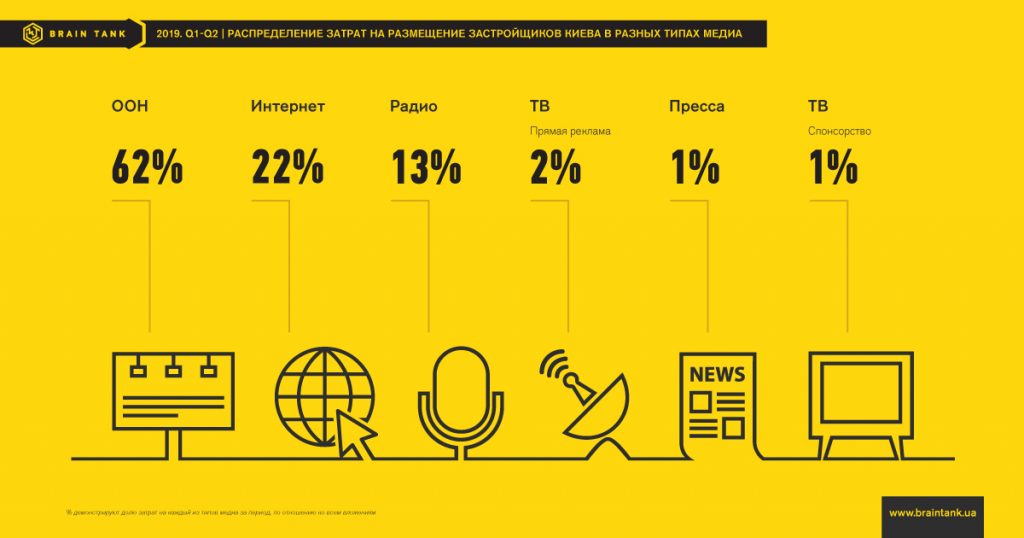 Even a cursory analysis of these metrics can allow developers to rethink the marketing communications of their brands. Even more, the balanced approach to planning and calculating effectiveness, advocated by the full-cycle marketing agency Brain Tank, will help to optimize costs that will lead to good competitive advantage.